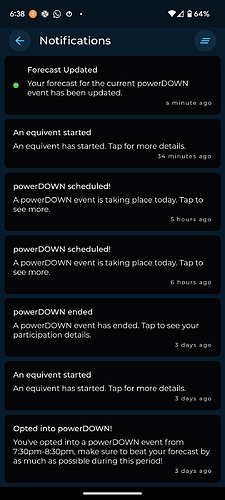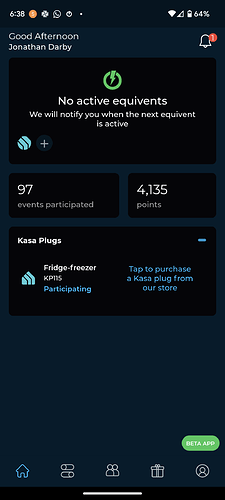 A couple of bugs to report:
In today's powerdown (18 00 to 19 00), which I opted in to, I got the above contradictory screen at 18 38 indicating that I wasn't participating in an equivent (sic) but that my fridge-freezer was.

About the same time I had a message (see above) telling me that my forecast for the current powerdown event had been updated but not what it had been updated to. Indeed there had been no prior information on what my forecast was.

Also on the screenshot there's a message: "An equivent has started. Tap for more details." however none was forthcoming.
The reference to equivents was a bit of a giveaway that something was wrong. You probably know about these bugs already but in case not I thought I should mention them.