As promised in the announcement post, we've added another Easter egg to our latest build (v2.0.8)!
The 1st tester to find it, and comment below with a screenshot will win 300 Points! & the 2nd & 3rd testers will get 250 points!
Here's what it will look like once you've found it: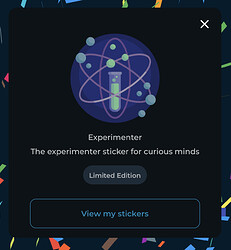 Happy hunting!
Congrats to @John_Thomas for already being the first one to find it in this release!

We have 2 more point awards to give!
Update: Two more of you found it! @Arfan_Bhatti and @Ganey

Stay tuned for the next one!