Hello!
I wanted to give an update on the open API we're working on & how we plan to enable integrations to Home Assistant or other similar platforms. A few of you recently gave your feedback on this and that was quite useful in getting this far! So I would love to hear any further thoughts on this before we finalize the feature.
Here's how we plan to make this feature work:
Adding API Integrations
You will be able to enable the "API Integration" feature like you add any other device. You will need to have a working Smart Meter with half hourly data connected.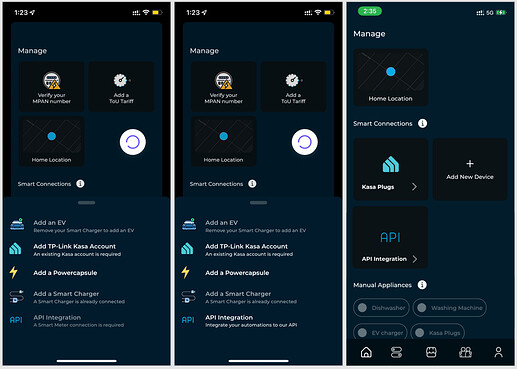 Open API
Once enabled, the Open API will give you access to a token which can be used to authenticate HTTP calls made to documented endpoints.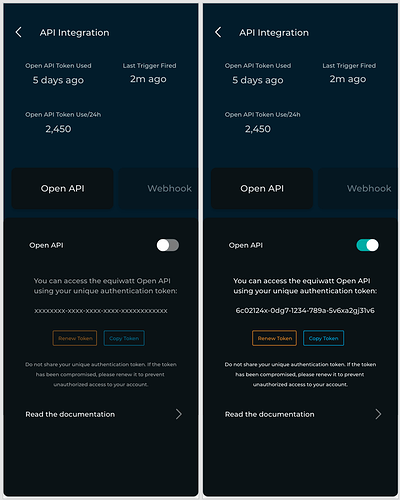 Initially, we will be opening up only the /equivents endpoint which you can query to get historic & current equivent data. Let us know what other endpoints & data you would find useful in creating your automations!
Webhook
This could be used for a lot of different automations (like Home Assistant). What it does is enable you to receive an HTTP call based on certain triggers.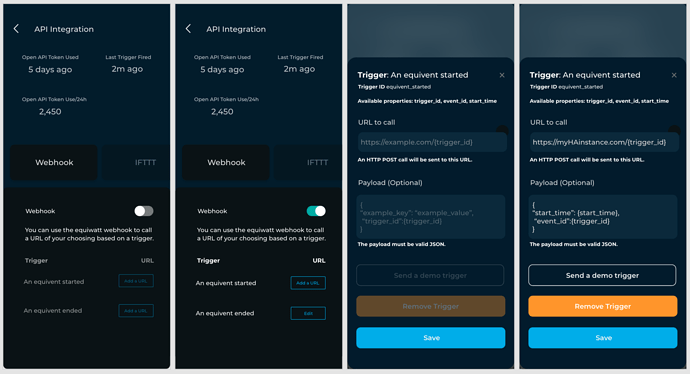 The initial triggers we're adding are event started & event ended (let me know what else you'd like to see!)
You would need to enter a URL that you'd like us to call (we will be making a POST call) when the selected trigger happens. You can also optionally provide a payload. There's also a few custom variables that you can include in the URL or the payload if you'd like to receive some additional data.
You could use this with Home Assistant as described here.

Let me know if there's any improvements or changes you'd like us to make to this to make your automations easier!