If you're a beta user, you should now see the new Kasa API appear in your device list. If you're having any issues with our existing Kasa integration, this should solve them. You can also enable 2FA for your Kasa account when using the new integration.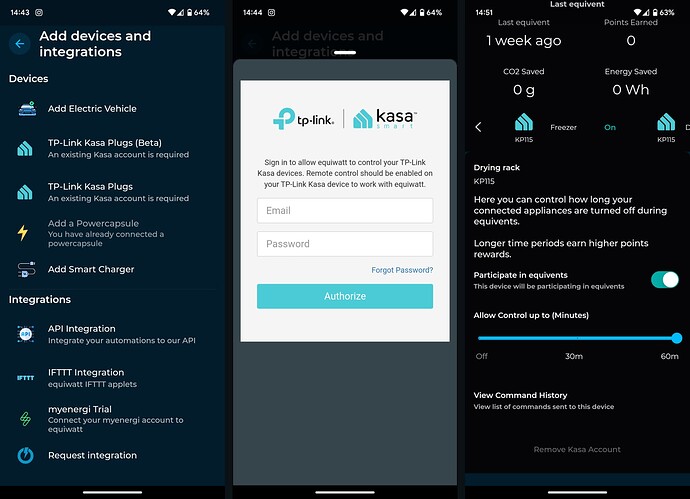 We've also added a new "Command history" for each plug which will show you a history of commands that we send to your plug.
Please note that to use the new integration, you'll need to remove your Kasa account from equiwatt and add it back using the new "TP-Link Kasa Plugs (Beta)" option.
Let us know if you encounter any bugs & issues with this beta integration!