We've been trying to think of ways to make Beta testing more fun & engaging for you, and here's something we've come up with.
In the current release (v2.0.7), we've hidden a special "Easter egg" in the form of an achievement, somewhere in the app.
The 1st tester to find it, and comment below with a screenshot will win 300 Points! & the 2nd & 3rd testers will get 250 points!
Here's what it will look like once you've found it: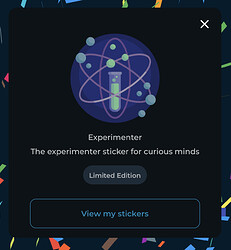 1st hint: Unlocking it involves tapping something…
Happy hunting!