Own a charger from EO, Easee, Wallbox, Zaptec or Charge Amps?
 
You can now connect them to equiwatt, using our beta app.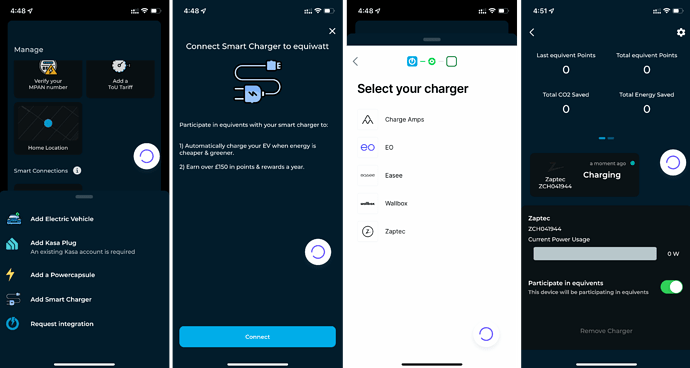 Steps to connect
Make sure you're on the latest beta app (v2.0.6 & above)
Click Add New Device in the Manage page
Click Add Smart Charger
Pick your charger brand & enter your credentials for the manufacturer account
Notes
The current beta will allow you to connect to your charger, view charging information & participate in equivents using your charger.
Beta 2 will enable Smart Charging using your Tariff.
You can currently only connect either a Smart Charger or an EV. If you have a supported EV, we recommend keeping your EV connected instead, outside of helping us beta test.