According to the app I haven't participated in equivents very much recently: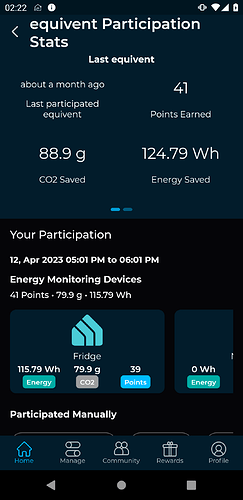 And I'm a little concerned that my connected smart plugs aren't showing the correct details (i.e. they show as offline):
<snipped: new users can only embed one image!>
Has the connection between Equiwatt and Kasa been lost?
Or is it true that there haven't been many events recently?
TIA